We celebrated 15 events that we ran for just over a year, in pixel and with a pandemic, we closed our cycle, a collaborative project with 20 hands.

The Malee Scholarship 2021
Women of Typographic Excellence
We are pleased to share with you that we received recognition of
Women of Typographic Excellence
from Sharp Type. We are proud to be part of this team with such talented women.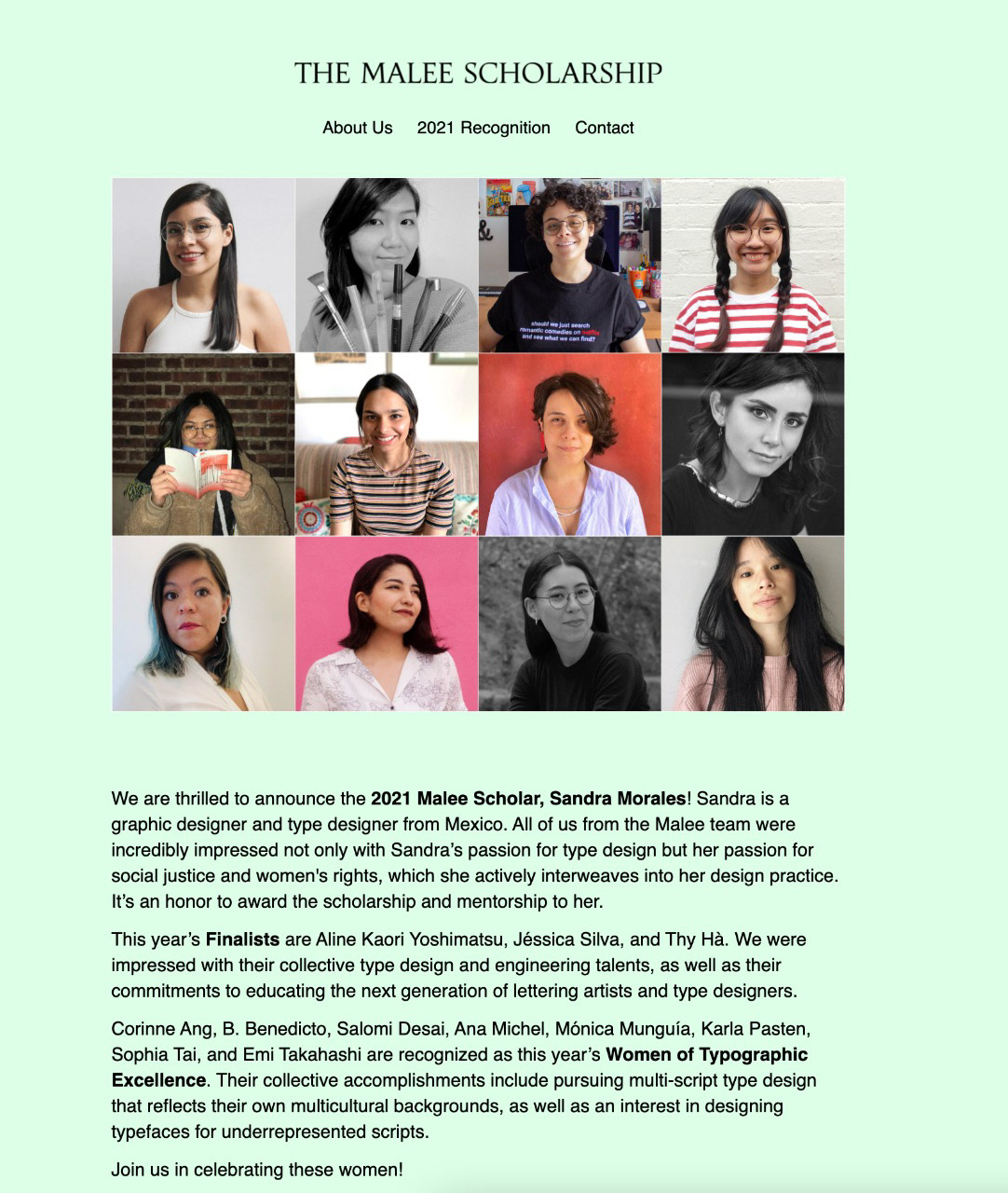 We are excited to share with you that we have received the silver mention in the a! Design in the typography category by our project Mika display.

We will participate next April 27 in the cycle of specialized talks on typography and editorial design. From the University of Guadalajara. All invited! The appointment is at 11 in the morning Mexico time.
Last March we held the macro typography workshop. We share with you that it was a great challenge in many ways. We are grateful for the support and collaboration of our friend and workshop facilitator Rebeca Anaya, undoubtedly a great designer that we admire from the studio and with whom it was an honor to give the workshop.
We told them that we meet Hugo Beata, TA, who helped us to have direct contact with the students and was an essential part of the workshop.
Thanks to all the students who participated and joined us, we believe that we all learned a lot, and we loved sharing a bit of our practice in the field of design.
Definitely, a great experience. Thank you, Grendl and the entire Letterform Archive team, for this cordial invitation.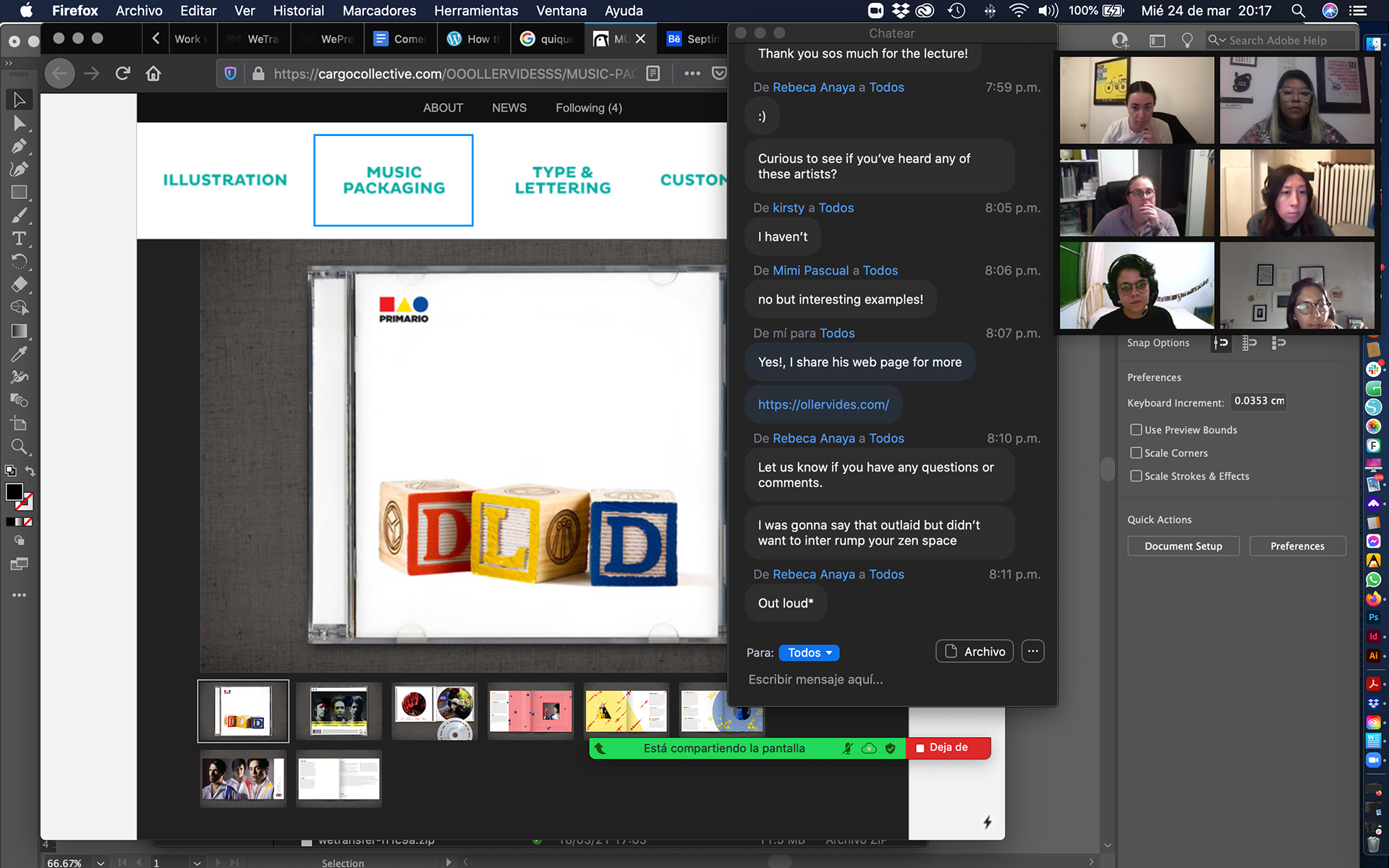 They invited us to participate in the lettering for the virtual exhibition. Together we are stronger. Carried out by the community and culture of the Benemérita Universidad Autónoma de Puebla. We will share the result with you.
We empowered ourselves in the special organization of TypeThursday Mexico City, dedicated to the recognition of female work.